We Come To You & Pay Cash For Vans Melbourne Wide
Prestige Car Removals Melbourne has been purchasing cars for many years. As a Van specialist, we can provide our customers with better deals than they would find elsewhere. We are established with state-of-the-art wrecking yards and a vast database of auto buyers and auctions, which allows us to turn over your automobile promptly. We are not a middleman. Call us immediately to get fast cash for vans offer that immediately puts money in your pocket.
Quick Sales
No Appraisal Setting
Instant Cash For Vans
Free Vans removal
Free paperwork
Get up to $13,000 cash for your van. Prestige Car Removal buys vans of every make & condition.
Melbourne SUV Buyers Any Brand Or Model
Without a doubt, selling an SUV is never a pleasant experience. It's a long, exhausting procedure that occasionally results in less money than you expected. Prestige Car Removals Melbourne is an easy way to sell your automobile. Our cash for Van buying technique is one of the best in Melbourne, with numerous benefits:
Stress-Free and Hassle-Free-

The process of selling your SUV to us removes the stress that is usually connected with selling a vehicle. You don't put time, money, or effort into repairing the automobile. Simply phone us, and we'll make you a quick cash offer.

Guaranteed Sales

– You cannot get a reasonable offer on your unwanted or salvaged SUV daily with only one phone call. When you call Prestige Car Removals Melbourne, you will have a guaranteed buyer who will pay you Instant Cash for Car on the spot. We are that confident buyer! We don't use a middleman or require you to wait for us to sell or ruin your vehicle after we remove it in order to get paid. So when we arrive to take your SUV, we will bring cash.

Accessible SUV Removals

– Your SUV removal is always free at Prestige Car Removals. We will come to you wherever in Melbourne to retrieve your car and make you a cash offer.
There will be no haggling. One of the best things about selling your unwanted SUV to us is that we don't haggle over the price. Instead, we make good cash offers the first time. When you phone us, you can be confident that you are contacting a trustworthy Car Removals Melbourne that will give you a reasonable and fair price for your unwanted or salvaged SUV.
When you mention you desire a cash offer on your SUV, you will receive nothing but helpful treatment. We treat each customer as if they are our only customer, and we do not subject them through a long experience only to sell their vehicle to us. Instead, we make the procedure quick, straightforward, and convenient.
We Buy Vans of Every Make & Condition
At Prestige Car Removal, you can sell your unwanted, scrap, old, or salvaged van. We buy late models and newer models in any condition. We make the process one that is quick and simple as we'll make you a cash for car quote over the phone or via online. With our quick services, you can have your van sold within 24 hours.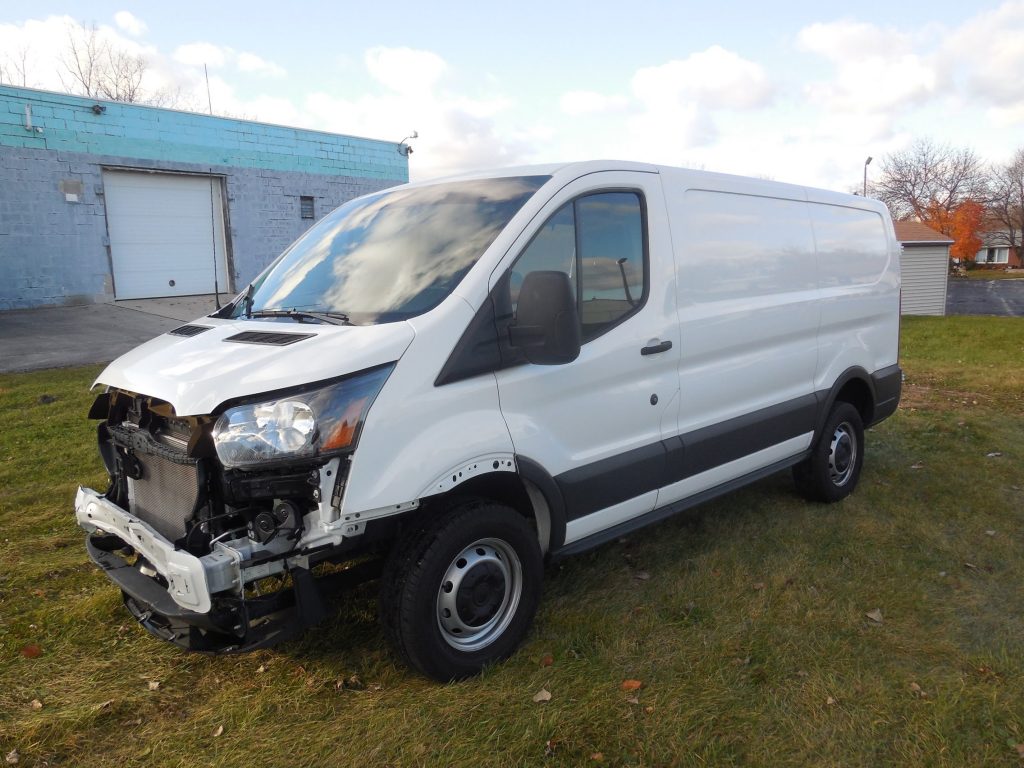 Get Free Van Removal In Melbourne, Brisbane, Logan, Toowoomba, Sunshine and Gold Coast
Prestige Car Removal buys Toyota, Ford, Mercedes, Mazda, Honda, Holden, Mitsubishi, Nissan, Subaru, and more. As specialists in the van industry, we'll buy your high mileage, damaged, or no damage van for cash. We can't wait to make you an offer for your van and get to you the soonest to buy & remove the van. We make you an instant cash offer over the phone, and should you accept, we can be on our way to buy and remove your van. Our car removal services are a courtesy to all our customers and provided around the clock, in all over Melbourne.
A Trusted Van Buyer That Pays for Any Make & Condition
We are a trusted name in van buying who want to offer you our best cash price for your van. We don't make the process a hassle. We'll make you a cash quote over the phone now or via online.
That's our top dollar for vans; and, it is quick cash! We'll come to you with our cash for vans offer in hand ready to pay you right on the spot! We make good quotes that typically lead to a sale. Prestige Car Removal is known to beat our competitors in cash prices for vans.
Why Choose Us?
When you choose us, you choose a professional company with years of experience in buying and removing vans in Melbourne. We are a buyer who are authentic and services Melbourne with instant cash quotes and payments. When you choose us you don't go through the typical hassles of selling a van:
No Advertising – give us a call, and we'll buy your van within 24 hours!
No Fixing or Repairing – don't go to the expense of fixing your van for a few extra bucks. We buy vans of every condition, even if its broken, damaged due to accident, wrecked, old, immobile, salvaged, smashed, etc.
No Wasting Time with Potential Buyers – we offer cash for vans over the phone or via online, so you know within minutes whether you want to sell your van to us.
When You Choose Us, You Choose:
An Immediate Sale – you tell us you want to sell your van, and we'll make you an instant cash offer.
Instant Cash Payments – no waiting to get your hands on up to $13,000 for the sale of your van.
Free Car Removals Anywhere In Melbourne – our services provide a convenient way to get rid of your van.
Provide The Paperwork – we provide the paperwork to legally buy your van – you'll just have to sign the papers.
Please Contact Us At 0423 017 490.
Prestige Car Removals is completely licenced, insured, and bonded and will remove your vehicle for free from any place in Melbourne.
3 Simple Steps
Call us or submit us an online quote.

Set up a time for free pickup.

Get paid right away.
Contact Us
Call us at the number below for a quick cash for SUVs offer. Simply call us today, and we will make you an offer on your unwanted or salvaged Subaru.
Please contact us at 0423 017 490. For more information, you must unregister your vehicle with Prestige Car Removals. 
Our Service Areas:- Toowoomba, Logan, Sunshine Coast and Gold Coast.