We Buy Scrap Car & Offer Free Towing Melbourne-wide
Don't just get Free Towing but also Get Instant Cash for Your Car in Melbourne.
Prestige Car Removal is a leading towing company that provides free towing and cash payments for your car, vans, Utes or trucks. We don't just want to remove your car, truck, Jeep, 4×4, Van, Ute, SUV, or motorcycle, but we want to buy it! Let us give you an offer for your unwanted, scrap or old car that can reach up to $13,000 in cash and we will provide you with a free towing today.
Call 0423 017 490
For the removal of your unwanted car, Prestige Car Removal provides Free Towing Melbourne and pays you. Our Free Towing is exceptional because you may schedule a time for us to come and take your undesired car, truck, SUV, 4WD, etc., from your property.
Your unwanted car is worth a lot of money to Prestige Car Removal. With us, you don't need to ready your car to sell it for cash. Even when you would have to pay to have the vehicle taken from other auto removal businesses, we accept vehicles in any condition.
Reliable Towing Service in Melbourne, Brisbane, Logan, Toowoomba, Sunshine and Gold Coast
At Prestige Car Removal & CASH FOR CARS MELBOURNE, we help car owners in Melbourne with the fastest way to sell their car or truck. Being in the auto industry, we specialise in buying old or scrap cars, trucks, 4WDs, Utes, Jeeps, buses, vans, and motorcycles of every condition. We buy your car because we can get the most value from it. We pay up to $13,000 for cars of any make and condition because we are your auto buyers who will dismantle, wreck and recycle your car using eco-friendly procedure. No need to worry about your unwanted, old or scrap car anymore. Get top dollars and a free towing service in Melbourne.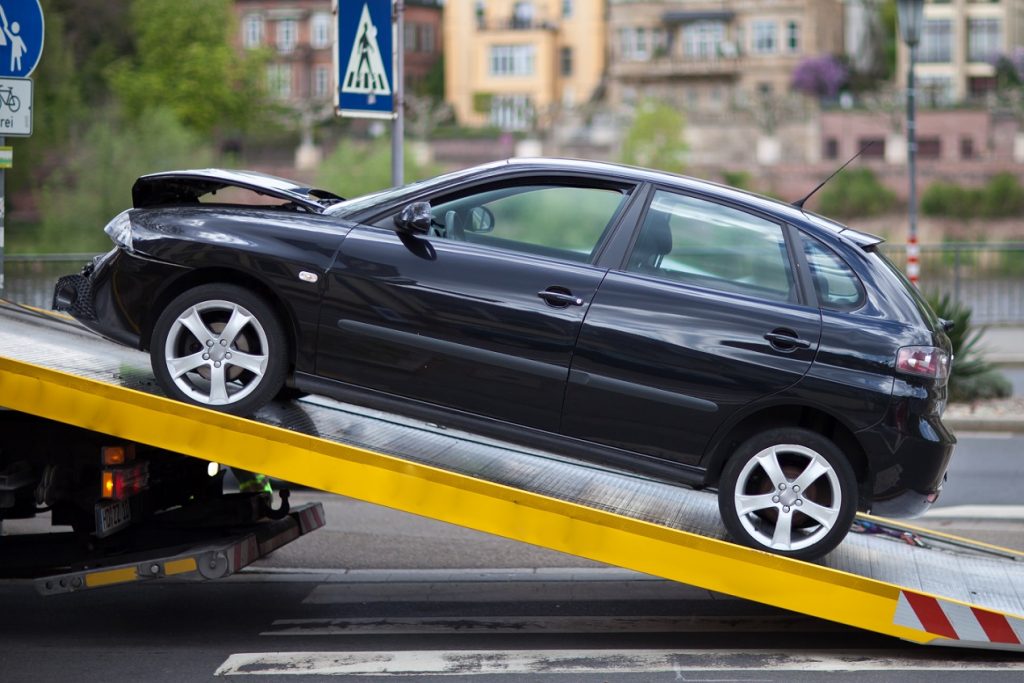 Convenient Towing Services
You don't have to wait to get your car removed today, nor do you have to schedule your removal for a time of the day that does not fit into your schedule. At Prestige Car Removal, we are your car buyer that makes each step of the process of buying your car something that is fast and convenient. We offer free towing services for your car that leaves cash in your hand on the same day. Just contact us, and we'll make you an instant cash quote. Accept our offer, and free towing is on its way! We work around the clock so that you have the towing for your car at the time you need it. Give us a call and towing is compliments of the house when you sell your car to us! Unlike if you had to transport it to the scrap yard, you don't have to drain the fluids or remove the tyres or gas tank, commonly required by scrap yards. Instead, we handle everything, including loading your car for shipment.
We can professionally help you in getting rid of your unwanted car. For more information, talk to Prestige Car Removal. When you reserve a car removal service with us, our towing services are complimentary. We come to your location to pick up the vehicle, pay cash for it, and tow it free of charge. Visit Towing Melbourne for all additional emergency 24-hour towing needs. The cost of towing services is reasonable at Melbourne Cars Removal. They are liberated. We provide Free towing Melbourne services around-the-clock in all Melbourne suburbs.
Get Cash With Free Pickup From Anywhere In Melbourne
We won't remove your car, truck, 4×4, SUV, Ute, Jeep, van, bus, or motorcycle unless we make you a cash offer that you accept first. Our cash for cars quotes means there is an offer of up to $13,000 in cash when you decide to get our free towing. While we may not make you our highest offer, we guarantee our best offer with each quote we make. Give us a call for a top dollars offer that includes free towing of your car!
Rely Upon Us For Emergency Car Towing!
Whether a car has broken down or becomes stuck, our vehicles can tow any kind of vehicle. We also provide automobile towing services if you need to carry your vehicle to a mechanic for maintenance or if you simply need it moved, perhaps because you recently purchased it and need it moved to your home. We can even tow lowered autos. Our Melbourne auto towing company provides prompt and dependable towing service. Call us at any moment at 0423 017 490 for our roadside help and emergency car towing services.
With us, you get –
Prestige Car Removal has extensive knowledge of safe driving practices and operating tow trucks. Excellent communication abilities. High capacity for preserving enduring professional connections with clients.
All of Prestige Car Removal's operational staff drivers have years of experience working in the transport sector and a successful hiring track record. In addition, it guarantees that we are completely aware of the complexities associated with driver and fleet management.
Prestige Car Removal Melbourne has you covered for all towing needs. For a variety of automobiles, we offer towing services.
Call the staff at Prestige Car Removal Melbourne for roadside help in Melbourne the next time you have a breakdown and find yourself stranded on the side of the road. Your car will be off the road and back on with minimal hassle because of our expertise and field contacts.
We at Prestige Car Removal Melbourne are always looking for new ways to improve our towing service. That includes developing fresh, environmentally beneficial car-towing techniques.
No other company in Melbourne can match ours if you're seeking a towing service that is affordable and of the highest calibre. That is the reality. Offering our customers the ease of inexpensive charges and superior towing service makes us happier than anything else.
Our uncomplicated cash-for vehicles process begins with requesting a quote. Simply…
By calling Prestige Car Removal at 0423 017 490, you can receive a Free towing Melbourne offer immediately. Additionally, you can fill out the inquiry form. Simply fill out a few short fields, and we'll make you a cash offer immediately.
Please inform us when you would need your car removed, and we will make arrangements to be there with the money. Every moment is a convenient time because we are open 24/7.
After trading the automobile for cash and loading it, Prestige Car Removal leaves.
Reach us today!
Why Choose Us?
When you choose Prestige Car Removal, you get an authentic car buyer who are fully established and reputable in Melbourne. You also get:
Cash payments that make you say SOLD! We pay up to $13,000 for cars of any make and condition.
Free car removals anywhere in Melbourne at your convenient date, time and location.
There is no hassle as we provide all necessary paperwork that eases your mind that all liability is transferred to us when you sell your car to Prestige Car Removal. We bring that paperwork with us when we arrive to buy your car.
Our Service Areas:- Toowoomba, Logan, Sunshine Coast, and Gold Coast.
Contact Us
Call 0423 017 490